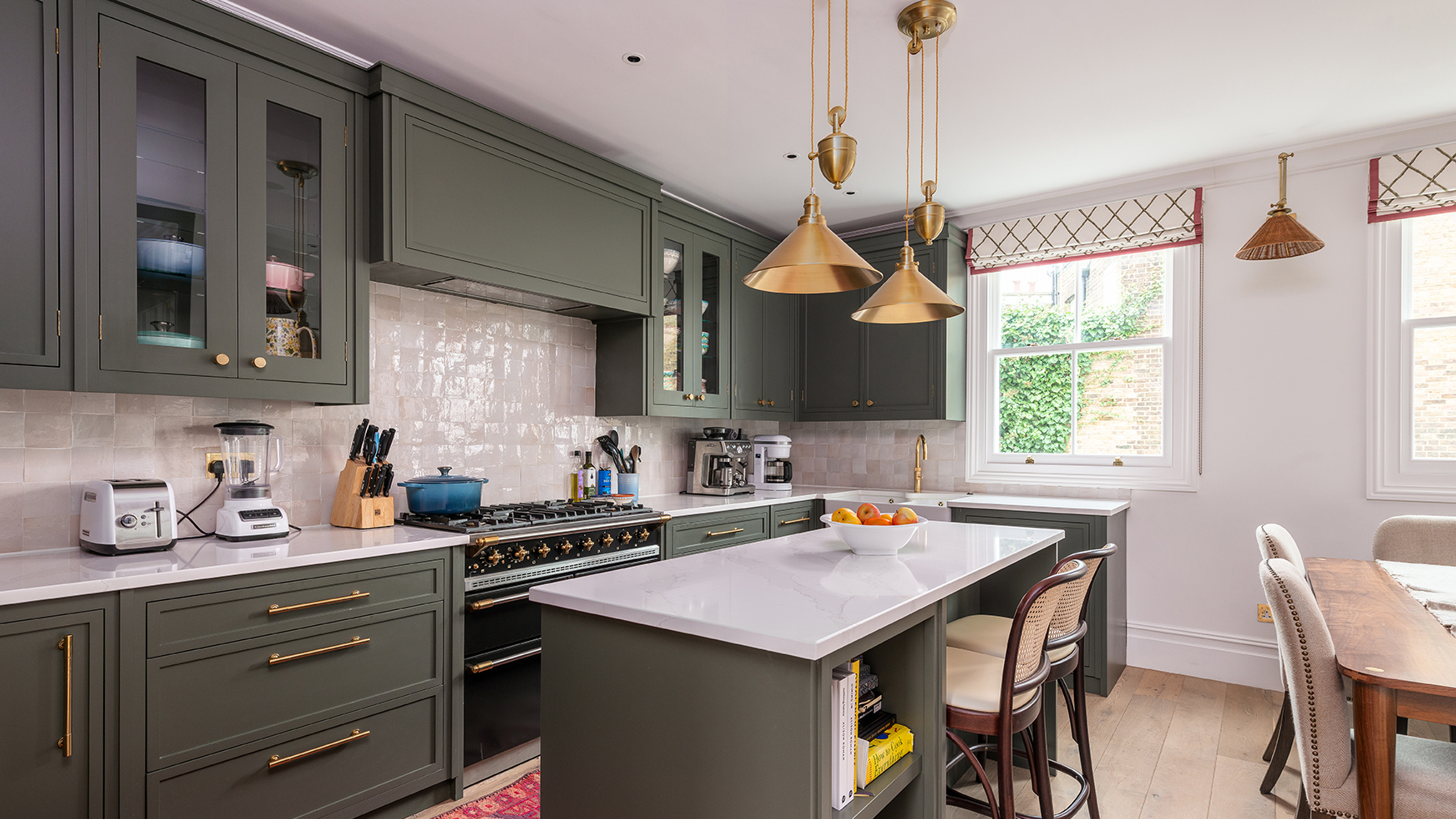 To create a dream kitchen set design, you must know the mistakes when choosing a kitchen set and avoid them. For that, here are 10 common mistakes made when building a dream kitchen. Anything? Here's the review.
Wrong Size of Refrigerator
Another mistake that many make is choosing the wrong refrigerator size. Many people think that choosing a refrigerator should be adjusted to the number of people in the house. But this is wrong. Choosing a refrigerator must be adjusted to your habits. If you are a person who never cooks, then you can buy a small refrigerator. However, if you plan to cook for your daily needs, then you will need a lot of space for storage. Remember if you choose the wrong refrigerator size, then you yourself will feel stressed.
Less Area for Countertop
One of the other mistakes that many make when choosing a kitchen set is choosing a kitchen set with a minimal countertop. The countertop is one aspect that is needed in your kitchen. In addition to putting your cooking utensils, countertops are also very important for where you prepare cooking ingredients.
If the countertop is too small or too narrow, it will be difficult for you to prepare your ingredients for large cooking. In addition, countertops that are too small or too narrow can also be dangerous. For example, when the preparation area is too small and you are in a hurry, it will be difficult for you to pick up the ingredients or cooking utensils you need. This can cause accidents such as spilled hot oil or other dangerous things.
Poor Faucet Quality
The next mistake when choosing a kitchen set is regarding the faucet that will be used in making your kitchen set. The faucet is one of the tools that will continue to be used in your kitchen. Therefore, you can make sure you choose a faucet that has high quality. Wouldn't it be a pain to replace the faucet every time it broke?
 Choose White For All Your Kitchen Utensils
Using white for the kitchen is common. Many people think using white can give a spacious impression to your kitchen. However, actually using white for the kitchen also has its drawbacks. Besides being easy to get dirty, using all white will make your kitchen utensils empty. To form a layered and dynamic space, don't hesitate to bring a variety of colors and materials into your kitchen set to give your kitchen a more lively impression.
Outdoor Kitchen Design That Is Too Open
When you want to build a kitchen, it is very important that you design your outdoor kitchen with the weather in mind. You will certainly use your kitchen both in the rainy season and summer, right? Therefore, consider heavy rain conditions when you are going to design an outdoor kitchen.
Designing A Kitchen For 1 User
Mistakes When Choosing a Kitchen Set The next is mistake when you design a kitchen for 1 user. Many people think that the kitchen will only be used for 1 person, whether the housewife knows you who live alone in your house. Though cooking is one thing that may be of interest to many people.
In conditions like this, designing a kitchen with a small size will make you and your guests feel overwhelmed. Not only a narrow area but the area used to prepare smaller meals together will also be a problem.
Thinking That The Upper Cabinet Is A Must
The next mistake when choosing a kitchen set is that many people think that using an upper cabinet is one of the things that must be done if you want to have a modern kitchen design. Many also think that the upper cabinet is very important for storage space.
However, if you want to buy this top cabinet, first make sure the kitchen design you have is suitable for the top cabinet. If not, you can still use other areas such as the area under the sink or the grocery prep area to store your kitchen utensils.
Design According To Norms Not Needs
Everyone has different kitchen needs. For example, for those of you who have a habit of making juice every day to start the day, you will definitely need a special area to put your juicer. Even though you want to make a kitchen with a clean minimalist concept, cleaning and removing your juicer every day will definitely be a hassle, right? This is one of the mistakes when choosing a kitchen set that is in accordance with the norms and not according to daily needs and habits.